Fancy working in the sphere of electromobility?
Why don't you join our team at the newly built Schaeffler Kysuce R&D Centre!
We are looking to hire people who are keen to help us develop solutions in the sphere of electromobility for global car manufacturers – experienced professionals, young talents and fresh graduates alike.
Creating an environment you can grow in
As we speak, we are already developing comprehensive integrated electric drive systems, and our range of solutions is soon to be expanded to include mechatronic systems for autonomous vehicle control. Our core values include both career advancement and personal growth. Needless to say, we offer a sophisticated educational system, as well as a wide range of programmes designed to make you feel comfortable right from the start. Another thing that makes our Research and Development Centre unique is that the solutions we develop will also be tested and produced there. Feel free to join us whenever you are ready!
Our teams are culturally diverse. It doesn't matter what country you come to us from, the important thing is that we find the right "match" together.
Realise your potential in a number of areas:
• designing systems • design solutions • software development • requirements engineering • component and system simulations • compliance and test management • project management • cost-benefit analyses and other areas of project support
Inovative solutions for vehicles of the futur
Students and e-mobility
Are you a student or a fresh graduate in a technical field thinking about realising your potential in e-mobility research and development? You've come to the right place! We have qualified mentors who are ready to help you with your Bachelor's or Master's thesis. If you seek to gain experience in your field, we are more than happy to see you in our Schaeffler Kysuce R&D Centre to discuss the possibilities of potential cooperation on short-term projects. Young talents interested in technology and innovation are always welcome at our R&D Centre!
| Study | Schaeffler offers |
| --- | --- |
| I'm a second-/third-year student (in the 2nd or 3rd year of my Bachelor's degree study) | Scholarship-related R&D practice (40 hours/month) |
| I'm a fourth-year student (in the 1st year of my Master's degree study) | Young R&D Engineer Programme (Slovak + German) |
| I'm a fifth-year student (in the 2nd year of my Master's degree study) | We'll keep our fingers crossed for you during your state exams. Make sure you see our job offers at jobs.schaeffler.com afterwards! |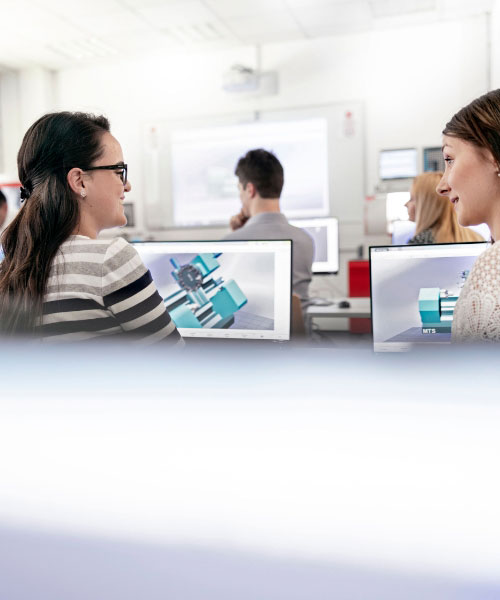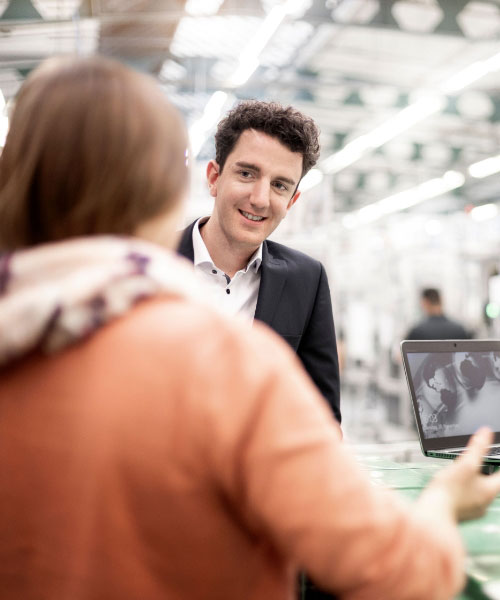 Work placements
Are you a student at Žilina University's Faculty of Mechanical Engineering or Faculty of Electrical Engineering and Information Technology? Fancy gaining experience within the scope of the Schaeffler Kysuce R&D Centre? Apply for a scholarship-based work placement, make sure you succeed in the selection process, and become a member of our team! Follow your Faculty website or email us with a request to be added to our list of potential candidates for a scholarship-based work placement with us.
Young R&D Engineer
Are you in your 4th year of university study reading mechatronics, electrical engineering or mechanical engineering, specialising in programming, information technology, physics or any other related field? Are you interested in designing systems for electric and hybrid vehicles? Send an application to the Young R&D Engineer Programme and enrol in a paid professional development programme with us. You will get a chance to apply your theoretical knowledge, gain skills and experience by working with professionals and receive much-needed support as you write you diploma thesis. On top of it all, you will be enrolled in an intensive language course that will allow you to work in an international team with ease and enjoy – besides your training at the Schaeffler Kysuce R&D Centre, that is – an Erasmus+ stay in Germany.
Sign up to receive our newsletter
Are you interested in e-mobility, innovation or opportunities for professional growth in this area at our Schaeffler Kysuce Research and Development Centre? We only publish our newsletter on a monthly basis, so you can rest assured we will not be spamming your mailbox.