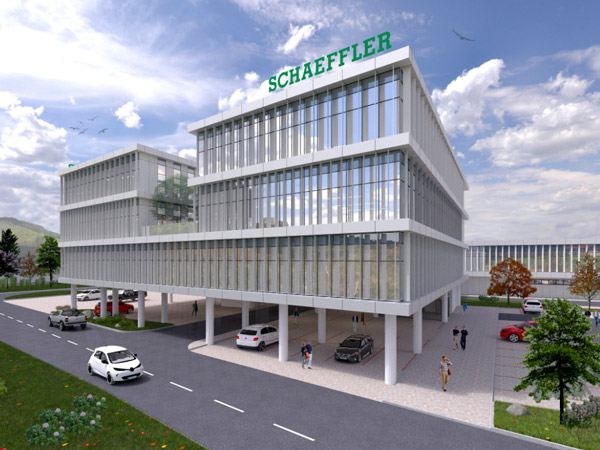 Developing innovative solutions for vehicles of the future
On the premises of our Schaeffler Kysuce production facility, we are currently building a new state-of-the-art research and development centre that is envisaged to bring innovative solutions in the sphere of electromobility for car manufacturers around the world.
Our ambition is to attract talented people and allow them to work on novel solutions in support of sustainable mobility and C02-efficient drives for hybrid, all-electric and autonomous vehicles.
Inovative solutions for vehicles of the future
Our current focus
When it comes to electromobility, Schaeffler's Kysuce plant is already producing precision products and complex systems for engines, transmissions and chassis. Parts of electric axles, a modular, highly integrated technological platform for electric engines, hybrid drive units, all-electric chassis, electric parking brakes and mechatronic vehicle tilt stabilisers. The latest solution includes modular clutch actuators for hybrid vehicles.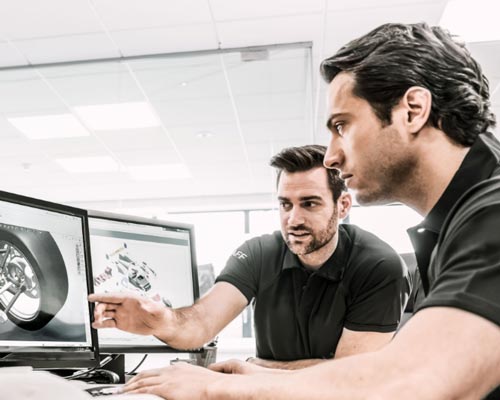 What makes us unique?
The uniqueness of the R&D Centre is further accentuated by fact that several of the projects developed by our technology experts will soon also be manufactured in our Shaeffler Kysuce production plant. This way, we will have covered "the entire product life cycle" – from product development and design, through laboratory tests, to the actual production of prototypes for innovative solutions in the sphere of electromobility.
"I believe that the opportunity to work on developing sustainable technologies in the sphere of mobility that increase driving range and car safety will motivate many young talents to move to Kysuce."
Milan Jurky
Managing Director & CEO at Schaeffler Kysuce
"Our experts are working on cutting-edge solutions for premium car manufacturers, developing fully integrated electric drive units – systems based on the highest integration of engine, electronics, mechanics and software components."
Ján Klimko
Research & Development Manager at Schaeffler Kysuce
Sign up to receive our newsletter
Are you interested in e-mobility, innovation or opportunities for professional growth in this area at our Schaeffler Kysuce Research and Development Centre? We only publish our newsletter on a monthly basis, so you can rest assured we will not be spamming your mailbox.